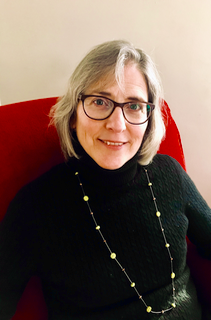 Christine Kallman is a playwright, lyricist, poet and musician. Her work has been supported and produced by arts organizations, theaters, schools, colleges and churches,  including Renaissance Theaterworks (Milwaukee), Workhouse Theater (Minneapolis), Theatre du Mississippi (Winona, MN), Northfield Arts Guild Theater (Northfield, MN) and the Minnesota  Fringe Festival. Much of her work for stage treats crisis points in community, often within an historical context. Six of her full-length plays have received support from the Southeastern Minnesota Arts Council, three of these for full production. In 2016 and 2017, Renaissance Theaterworks in Milwaukee, Wisconsin presented readings of DUCK, her one-woman play that brings together an elderly woman, a duck, and an oil spill. Kallman's monologue Cam is published on nonbinarymonologues.wordpress.com.
Kallman has taught music and theater to young people in the classroom, theater camp, and private studio. She has served as director, teacher and playwright for the Young People's Theater Workshop in Northfield, Minnesota for nine seasons. She is a member of the Playwrights' Center in Minneapolis.
For information about purchasing her work, obtaining performance rights, or commissioning, please contact Christine (see contact form to the right, below).